[ad_1]

The hidden gem of the Toyota Experience Center.
---
Toyota Motor Corporation is one of the largest automotive manufacturers in the world. It also has a strong presence in North America, a market that outsells its Japanese home market, 2-to-1.
Comprised chiefly of the Toyota and Lexus brands, the company has stakes in Mazda and Subaru, and is heavily invested in motorsports.
Toyota Moves to Texas
In 2017, Toyota's North American division completed its move from California to Texas. The reasons for vacating the Golden State for the Lone Star State included a lower tax burden, a less arduous regulatory environment, and affordable housing for their employees. But moving to Texas also placed the company squarely in the middle of the country with ease of access to both coasts.
Toyota built its new campus in Plano, Texas, directly north of Dallas. The facility is home to both Toyota and Lexus, but it also houses an important treasure located on a different level. Namely, the Toyota Experience Center (TEC).
This Level 1 display (there is a lower level and second floor in the main building), features iconic Toyota and Lexus products dating to the 1958 Toyopet Crown. Next to it is a Lexus autonomous vehicle, offering a fitting contrast to where Toyota was and where the company is headed.
The display, though, is not open to the public, but that may change. At least that is the hope of Lisa Yamada, who just this past February secured the position of Manager, Toyota Experience Center, Archives & Corporate Training. Ms. Yamada, a New York University grad, previously served as the Internal Communication Manager for Toyota.
She brings a wealth of experience and ideas that will transform the center with added product, archives, and possibly a teaching center.
Toyota and Lexus Product History
In the meantime, we (yours truly and Greg Morrison of Bumper2Bumper TV), navigated the TEC and all that it has to offer. For Mr. Morrison it was not his first visit, but he truly enjoyed chaperoning this writer whose awe could not be contained.
The display is a work in progress with much room for growth. But what is currently in place offers a mostly comprehensive exhibition of Toyota history from the Crown to later years.
Incidentally, Toyota has more than 100 vehicles in its U.S. archives with many times that number showcased at its museum in Tokyo. As for the TEC, it has perhaps 25 to 30 vehicles to view.
2000GT, Celica GT, and Corona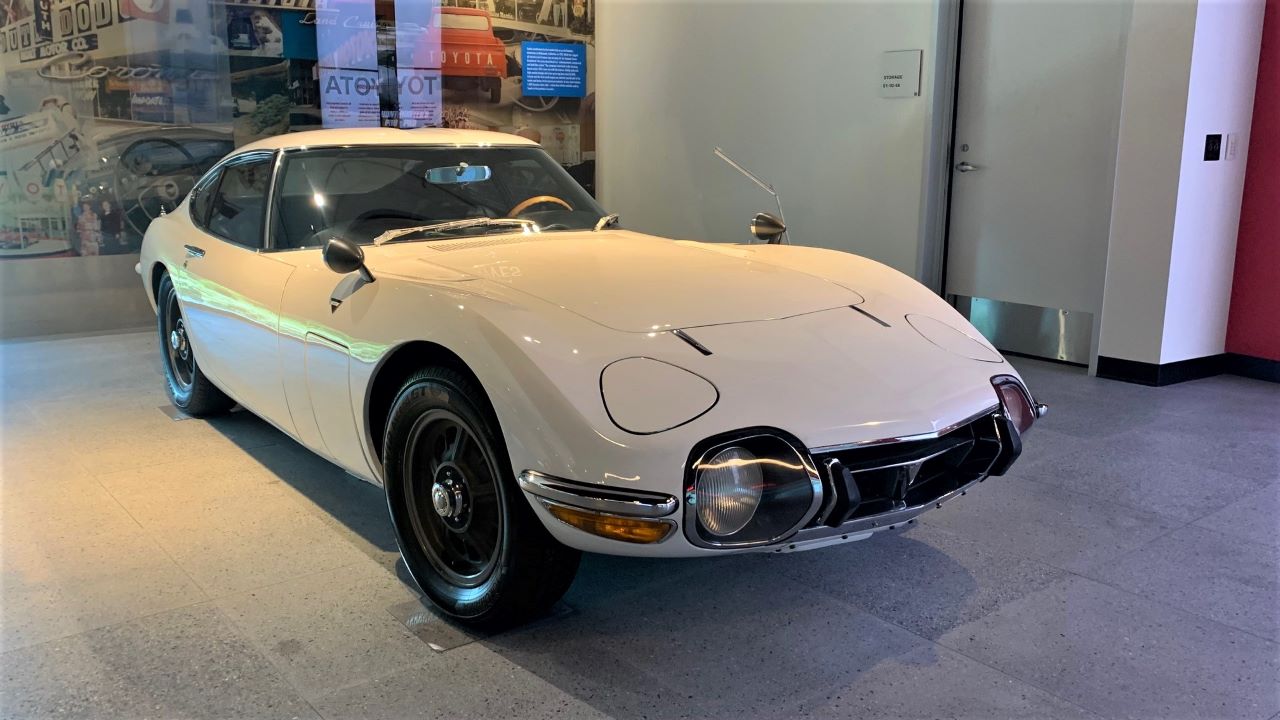 In no special order, visitors will find a pair of 1967 2000GT models. Two copies of the Corona (1966 and 1972), the model that preceded the Camry, are offered.
One of the most memorable displays in this writer's lifetime is the 1977 Toyota Celica GT. The car helped win a generation of enthusiasts as it made a serious run against Detroit's finest sport coupes of that era.
Likely, it hastened the switch to Japanese products that many American drivers made, as price and quality issues rose to the forefront in their shopping decision-making.
Van, Camry, Prius, and Mirai
Other models to view include a 1984 Van, a 1983 Camry, 2001 Prius, and the first-generation Mirai fuel-cell vehicle. We also noted a 2006 Toyota hybrid van, a concept vehicle that points strongly to the modern Sienna minivan.
Funny Car, Motorsports, and Engines
Further, Toyota displays an NHRA Funny Car, samples of some of its finest motorsport racers, and a trio of engines. Move out of the main room and Lexus takes over with samples of all five RX generations on display, an LC400 coupe, and the original LS sedan. Just off the Lexus area are two large rooms that are currently blocked off, but with exhibits planned.
Not (Yet) Open to the Public
It does not take much to imagine that the TEC has the potential to become one of the finest of its kind. We just need to see Toyota rip a page out of GM's RenCen book to put these vehicles on display for ease of public consumption.
More Photos
References
---
Photos copyright Auto Trends Magazine. All rights reserved.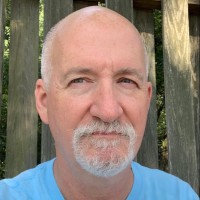 Latest posts by Matthew Keegan
(see all)
[ad_2]

Source link